OK, I'll admit, when it comes to fashion, I'm completely incapable. I hate the stuff you see walking down the runways at "fashion shows", I don't follow trends, I just wear what I like–regardless of whether it's "in style" or not. For example, jeans; I think skinny jeans look awful, but I love bootcut (or slightly flared) jeans. I won't sacrifice comfort for the sake of style, and I won't make myself look silly/pregnant for the sake of style either. That said, I found a website with some cute inspiration, and I wanted to post those pictures here. 🙂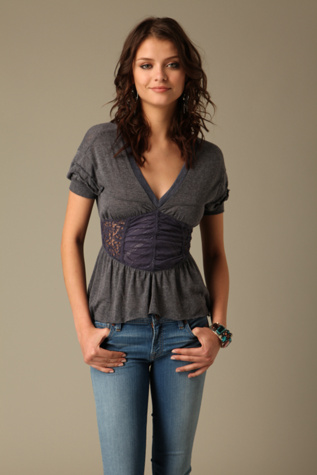 While I think that part is pretty awesome, it's the back that really caught my attention.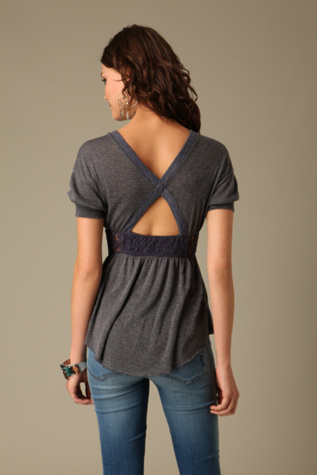 From that same site there's this one that I like too.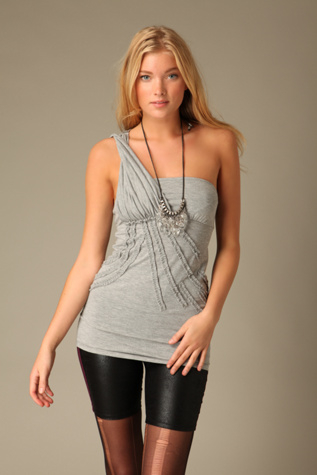 I think the back on this one is pretty cool too.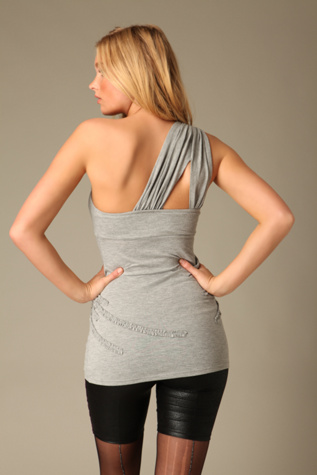 I'm really liking this one too…
Here's the back of it.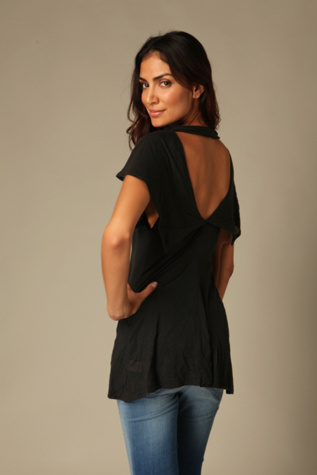 My biggest problem from buying from this site is that I absolutely REFUSE to pay over $20 for a glorified t-shirt….I know, I'm a cheapskate. 😉
Oh! I like this one too!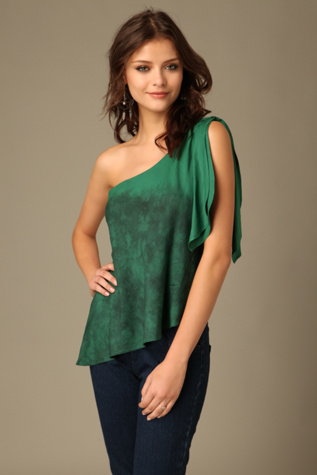 And the back view….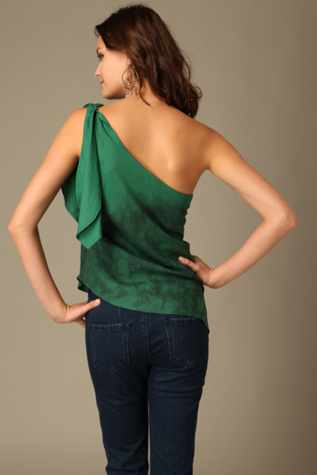 Hopefully, this will be the motivation I need to lose some of the extra weight so that I can wear stuff like this without feeling self-concious. 🙂